Power outage
Posted by: Kaunteya November 09, 2017, 10:28:30 am
We had a short downtime this morning (UTC). It was due to power outage in the little house in the forest where Kagura lives. All systems are back online.
Thanks for flying Shinsen radio~
Donations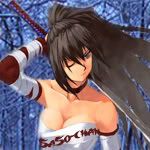 Posted by: SamuraiSoul June 06, 2017, 11:09:07 am
Hey, just wanting to say thank you to everyone who has donated to the radio over the last few months. Sorry your donations haven't appeared on the site. I seem to have stopped receiving notifications that donations have been made from Paypal!
Every little bit you can give helps keep Kagura well fed and less grouchy, so arigatou goziamasu, you guys rock!
Maintenance Finished~
Posted by: candybar May 01, 2017, 01:26:48 am
About 2 hours from now (11:30 PM EDT) I will be performing some maintenance on the server. The stream will go down as there will be a reboot involved.
EDIT: Maintenance complete!
Stream Issues
Posted by: candybar April 17, 2017, 09:32:44 pm
Apologies for the stream issues
. There are some bugs in a new system. I've pushed a fix (hopefully) for the worst problem I've noticed.
If you notice an occasional beep/tone. That's a bug. I know about it and I'm trying to pin down why those are happening. Basically the software plays a sine wave if it cannot load/play a file in time.